It all starts with the best 100% organic, sustainably sourced and fully traceable Irishmoss on the planet!
Not only do we source the highest quality raw Seamoss but our method of preparation over 2.5 days ensures that the natural benefits of our seamoss are dramatically amplified when infused with Shungite and crystals in two separate charging sessions over a 48 hour window. Every level of care and attention is given to all stages of the preparation process. From the environment the product is manufactured in to all materials used during production, all are natural and have been carefully considered with the promise to never compromise the product but keep it pure! No plastics or low energy materials shall be used in any stage of production.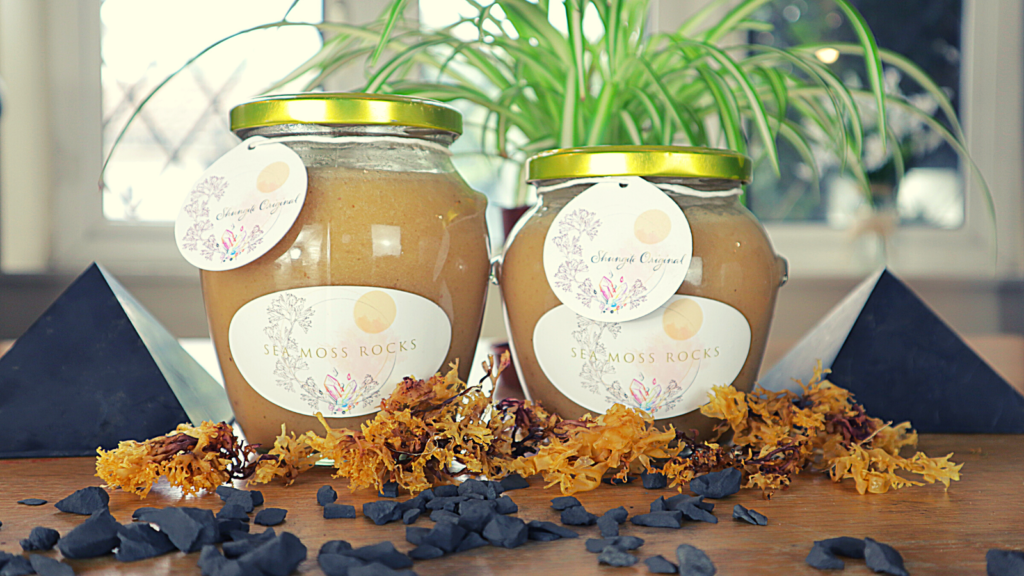 Seamoss SUPER CHARGED!
Do you know why we soak our seamoss with Elite Shungite? No! 
Well let me tell you…
Shungite is the only known natural material to contain fullerenes! Shungite removes harmful materials from drinking water such as Chlorine, Fluoride, heavy metals, pesticides and dioxins to name a few. Water charged with Shungite is 'biologically active' containing antibacterial and anti-inflammatory properties. It's also great for grounding and balancing your root chakra!
WE JUST LOVE IT
'A teaspoon a day keeps the Dr away'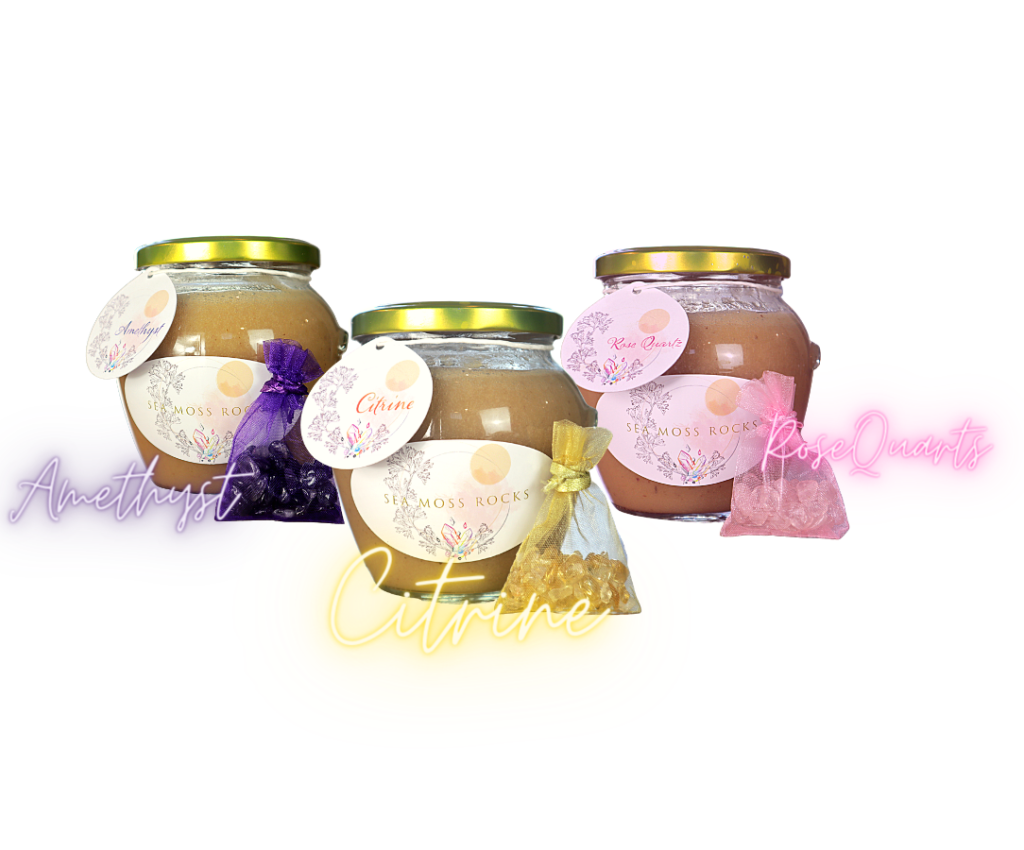 Our crystal infusions are charged overnight with your choice of Citrine, Rose quarts or Amethyst to fully absorb all of their healing benefits and properties they contain. 
Every jar comes with its own mini pouch of crystal chips!